Residential Work
We have the experience and knowledge to carry out all aspects of decorating work, large or small. From painting, wallpaper hanging, coving, specialised paint effects, taping and jointing, spray painting, Robert Fox Decorators can do it.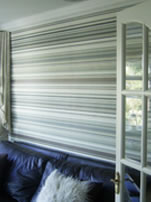 We want to take the hassle away from DIY work. Health and Safety Legislation along with Working Regulations that are constantly changing mean that some tasks are not as straight forward as they used to be. Our competitive pricing and high quality workmanship gives you the choice as to how you want to spend your leisure time.
Our reliable and knowledgeable tradesmen provide excellent service. Sticking to agreed plans and timescale's is what we do. We won't let you down.
We are able to advise on the types of wall coverings that are available; the appropriate tones and colours that are suitable and suggest paint finishes, making sure that our customers obtain the results they require.
We provide free estimates, detailing the work that will be carried out, the materials that will be needed and their cost, a schedule of works along with an overall estimate of the cost for the project. We will work to a timescale that suits you and provide you with a convenient commencement date.
We are also experienced in working with insurance companies and loss adjusters to take the distress of an insurance claim away from you. We pride ourselves on delivering high quality at the right price. Please refer to our testimonials to see our customers' satisfaction of our work.
Why not contact us for a free no obligation quotation.